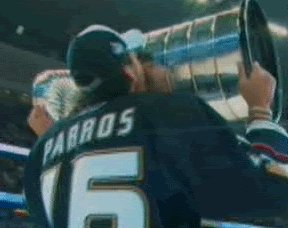 Because it's a good image to plant on our head everytime we will ever think of kissing the Cup.

D: Just kidding. Congrats to the Ducks. (*grumble grumble*) Just thought I'd share this hilarious gif of Parros making Stanley shiny using his 'stache which I saw on someone's sig in the Canucks forum.

I'll make my "Free agents" post later.